Our Corporate Team
Meet the Trap Pilates Home Tribe! Our team is passionate and devoted to develop, teach, and train people worldwide by bringing a party to your mat in Trap Pilates. This group of people inspire, motivate and encourage positive body image through rap music. Learn more about these incredible individuals!
Sonya Simpson/Kendall J
CEO/Founder of Trap Pilates LLC®
Sonya, or better known as Kendall J, is a sought after Pilates Instructor in the Atlanta area. She opened her first Studio in 2011 in Suwanee GA, where she offers Pilates, Barre, Yoga and some cardio classes. Kendall J not only actively teaches at Rainbow Pilates, (her studio) but also travels all over North America, offering her one-of-a kind Trap Pilates® classes and events. She specializes in an alternative pilates experience taught to Rap Music , which is FUN, Motivating and Inspiring. One thing Kendall J is best known for is her FUN personality in class…She can be holding a plank to her favorite 2 Chains song and smiling and laughing at the same time…all while you are wondering if this song will ever end. People from all over say they have never experienced a LIT Pilates class like this before. Kendall J will leave you hating your favorite rap song, yet loving it and Trap Pilates® at the same time. She is energetic and really passionate about what she does. Currently, Trap Pilates® is the hottest new Pilates inspired format that is full of Cardio and guaranteed to make you SWEAT like Crazy. Trap Pilates® is for everyone!! It's easy to follow, yet challenging and has super high-intensity. So come meet us at the Pilates Trap House….so you too can experience just why Trap Pilates ® is a PARTY ON THE MAT!!!!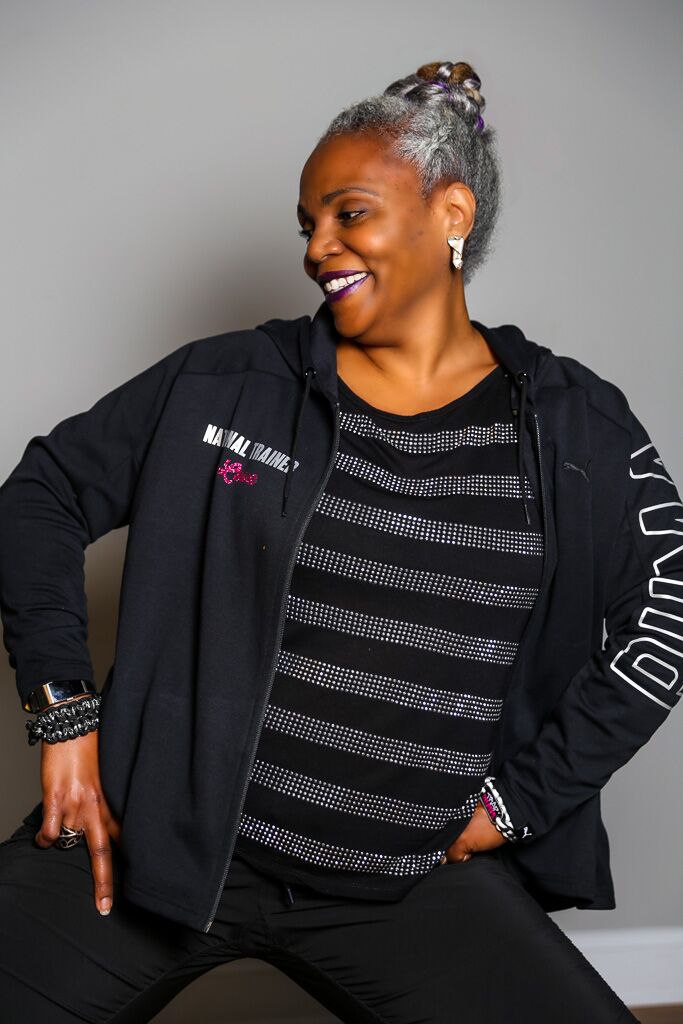 National Trainer/Instructor Compliance
G-Love is a lover of all things fitness and has embraced many formats over the years. One of her favorite formats is mat Pilates. Nothing can beat it for its core and powerhouse (area between the chest and thighs) conditioning. As a recent transplant to the Atlanta area, it was imperative to find a new mat Pilates home. Rainbow Pilates (Kendall J's spot), quickly became her favorite studio. Music is motivating...providing the beat to get the heart pumping, booty swaying and the head bopping. Music can also help you power through moves that you may not otherwise accomplish. Nothing does this more than rap music. When you add Pilates to the mix, it brings it all to a new level. G-Love has held on to some sage advice from a fellow fitness lover over the years.... Schedule your workout like you would a doctor's appointment, a commitment to your total well-being. You'll find G-Love at most Trap Pilates events encouraging all to do what you can and to have a good time doing it. G-Love is National Trainer for Trap Pilates.
National Trainer/ Graphic Designer
Red, as you have probably guessed, gets her name from her vibrant, fiery hair. Although originally from Connecticut, she is a true ATLien at heart and has lived in the dirty south since 1996. She has been a member of Kendall J's studio for over two years now where she has fallen in love with Pilates and the fun atmosphere that Kendall J brings to all her classes. She is a graphic designer by trade and is responsible for the fresh design work that goes into the Trap Pilates brand. Working on everything from flyers to apparel and everything in between she brings her artistic flair to the Trap Pilates Team. When she isn't designing or getting lit at Trap Pilates you can find her chillin at home with her fiancé, Nick, and her two dogs, Gin and Whiskey, sippin on a big glass of Moscato! Red is a National Trainer for Trap Pilates.
Assistant to Kendall J/ Customer Service
Hello! My name is Mecca Dube'. If you think my name is unique, take a look at my personality!! I'm a pretty quirky individual, who loves to express herself through crazy hair colors and body art. There's never a dull moment with me, which is why I LOVE representing the Trap Pilates movement. With Trap Pilates, you get all types of people from all over the place wanting the same thing...a party on the mat! Trap is fun, EXCITING, enticing, and relaxing at the same time. You get to open up your mind, discover new music, GET FIT, and go somewhere where you won't get judged. You can be yourself with trap, which is why I'm grateful to be apart of it.